10 Golden Nuggets on List Building Strategies
Wednesday, September 30th, 2015 at 10:28 pm
Target, Segment, Go Viral!
Every new entrepreneur on the web or any new business starts out without a list of followers or customers and asks themselves the question: "How do I build a list of people who will be interested in what I have to offer?"
A targeted list of email subscribers doesn't just happen overnight through luck; it has to be built one subscriber at a time and can be a long drawn out process if you don't know how to go about it.
You are looking for a responsive list that wants to hear from you on a regular basis and values the information you provide.
How to Separate the Clooneys From the Carrot Tops in Your Email List
"Summer in Hollywood is about blockbuster movies and celebrity sightings. In the world of red carpets and premiere parties, stars range from A-listers like George Clooney to, well, not so highly rated celebs, like Carrot Top. The same could be said for your email customer contact list."
"Think of your most valuable, highly engaged email contacts as your own "A-list," and your least valuable, maybe even inactive, contacts as your "D-list."" Read more

Ultimate Guide: 11 Sign-Up Strategies for Building Your Email List

Once you build an audience (of email subscribers), anything is possible.
"The truth is that building an engaged and sizable email list is hands-down the most long-term, profit-generating investment you can make.
In fact, a McKinsey study reveals that email is a whopping 40 times more powerful at acquiring new customers than Facebook and Twitter combined. On top of that, the average email-based order's dollar value is 17% higher than social media channels.
That's the good news." Read more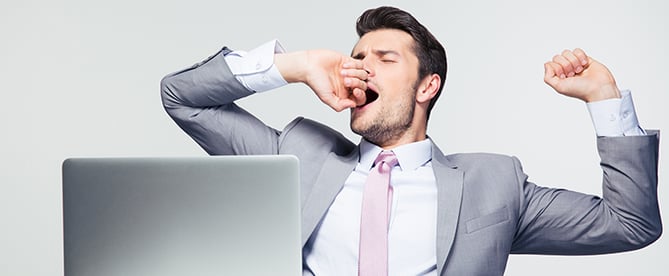 "The emphasis that publishers are placing on their email lists is stronger than ever. The reason why is clear: email remains one of the most direct ways to engage audiences. Research shows that email marketing delivers the highest ROI of all marketing channels.

It may seem tempting to jump in and do more of "what's working"— to send more emails, more often. But how much is too much, and how often is too often? Just look at what happened with display ads, as a point of reference: research says that consumers are likely to ignore anything that looks like an ad. If you're not careful, the same might happen with your email campaigns, with audiences tuning you out." Read more

8 Great Ways to Get More Subscribers for Your Email List
"Your business's email list is hands down its greatest asset. You likely already know that, but building your list up from scratch can be challenging and confusing. The reality is that building up your list can take time, but more than time it takes some consistent, effective tactics. If you can stay disciplined, you will watch your numbers grow.
Here are eight great ways to get more subscribers on your list." Read more

How to Choose a Solid Email Service and Build Your List on a Firm Foundation
"The big question is: if you know building a list is the smart thing to do as a content marketer, what's stopping you?
More than likely, you're overwhelmed.
There are a plethora of tools you can use to set up and manage your email list, and you may be completely confused." Read more

5 Ways to Personalize Your Email List Call to Action to Get 10x More Signups
"How do you make it a total no brainer for someone to give you their email address? If I offered you $100 cash in exchange for your email address, would you give it to me?
The key to making this work is a time-honored tradition and it's dead simple. Give something of value in exchange for what you want.
If you want the reader's email address, you have to offer something valuable in return." Read more

The easiest way to segment your email marketing list — and increase response
"In the world of Big Data, segmentation may seem like an old-fashioned technique with no place in an era of relevant, timely, one-to-one personalized communications. Catalogers run their entire businesses using the Recency / Frequency / Monetary segmentation technique. Others segment their audience via demographic and lifestyle attributes, often called personas."
"And then we have the vast majority of cases, where no segmentation is conducted whatsoever. You have probably received tens of thousands of emails from businesses who do not segment their subscriber list." Read more
B2B Email Marketing Tips: Email Messaging that Works!
"If you have a list of contacts, congratulations! You have the basis for a robust lead generation campaign. Yet, the fact remains that four out of five B2B leads never actually turn into sales. Why exactly is that? Email marketing can be a great way to bring in new leads, but to make it work for you, your company must go beyond simply sending out generic emails and hoping for the best. The fact remains that in B2B marketing, you must target your leads based on their interests and nurture those leads to convert them into paying customers."
Read more
Email Marketing: 5 Ways to Get More Email Subscribers
"
Email marketing is an essential part for every conversion optimization strategy. It has long been used to reduce cart abandonment, increase returning customers and of course build and maintain a relationship with customers.  Email marketing also has a large return of investment and over 86% of subscribers say they find them useful. In fact, the percentage of people deleting email before reading them has gone done from 60% to 40% in the last 4 years (statista).
"
Read more
Email Marketing 101 – What Makes an Email Viral?
"
Recently, our buddies at Litmus came out with a really awesome report called "the Viral Email." It delves into why and how an email goes viral. Why is this important? Well… according to the "Connected Consumer" report, though more consumers are reached via Facebook, more new visitors are reached through email (even more than the combined efforts of Twitter and Facebook). Via the Litmus report, "There are a couple reasons for this, "First, Social referrals don't demand action… and flow through a person's timeline without ever being seen … And second, social network connections tend to be weaker, more casual relationships." In comparison, email "inboxes are more like to-do lists where emails wait for action to be taken… and "email forwards tend to be hyper-targeted and therefore the content of the email is highly likely to be relevant to the recipient." On top of that, people trust the people they know.
"
Read more
Conclusion
I hope these articles will provide you with tools you can use in your next email marketing campaign.
Any thoughts?
Tagged with: Autoresponder • call to action • eami subscribers • email marketing • email messages • email response rate • list building • responsive list • segmenting • viral email
Filed under: Internet Marketing
Like this post? Subscribe to my RSS feed and get loads more!